We have just come back from our holiday through France which included Perpignan for a game of Rugby League, Salford Red Devils against The Catalan Dragons, which we lost unfortunately.  However it wasn't a waste of time because Perpignan is such a lovely town. Over the years we have got to know it quite well and feel comfortable exploring the back streets.  This year I noticed a lot of street art that I've not seen before.  I particularly liked the image above of a woman balancing on a pole of upturned mops.  I'm not sure if this was a commissioned mural or an impromptu piece of street art, but it doesn't matter because it's great.
The image below is definitely impromtu!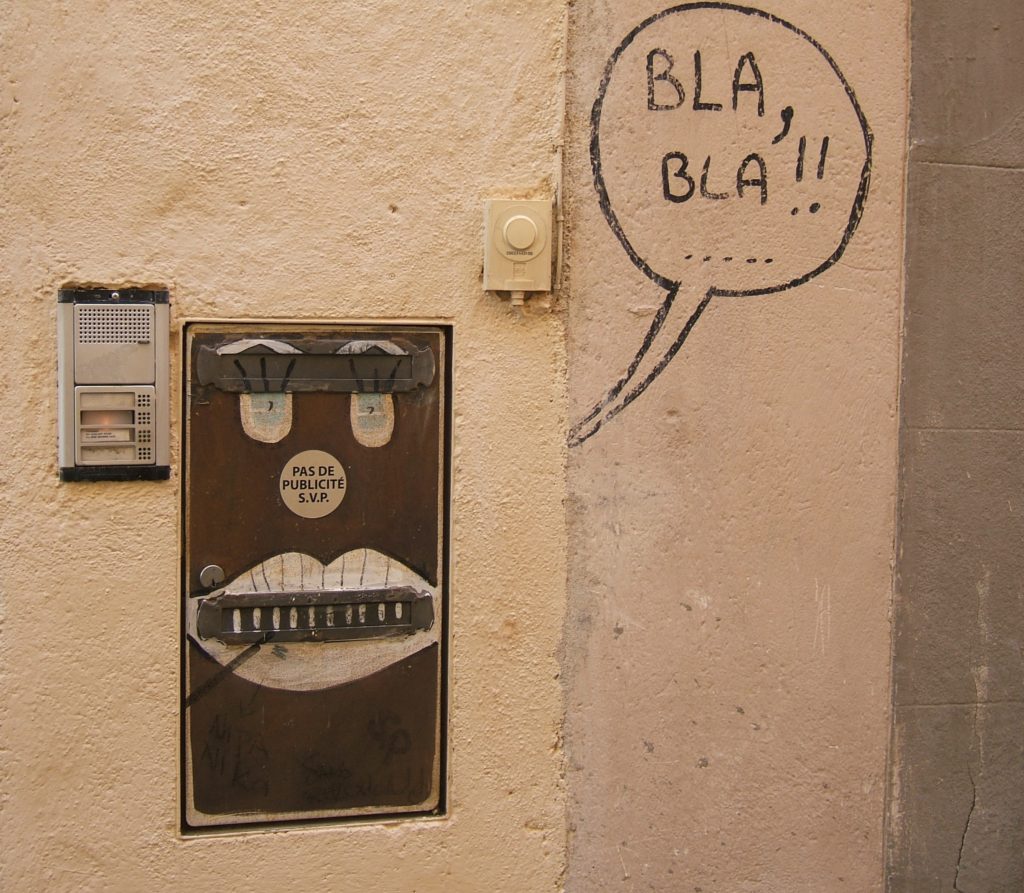 It's strange going to a foreign city for a sports game because there are lots of people there who you know by sight and may have spoken to occasionaly.  In fact I bumped into more people who I know in Perpignan than I would usually do on a trip into Manchester.  Friday evening therefore involved sitting in The Australian Bar with lots of people from Salford, watching a Super League game between Wigan and Leeds on the TV with a French commentary. I'm not the sports fan, so knowing I would be bored and ignored I took along my sketch pad and threatened to use it in public if I was!
So here's the sketch I made of a bunch of fans watching the tv.
As you will know from previous posts I'm self taught at drawing so I don't profess to be any good, but I do try to practice now and again and am getting more confident. Practice, hopefully will eventually make perfect!