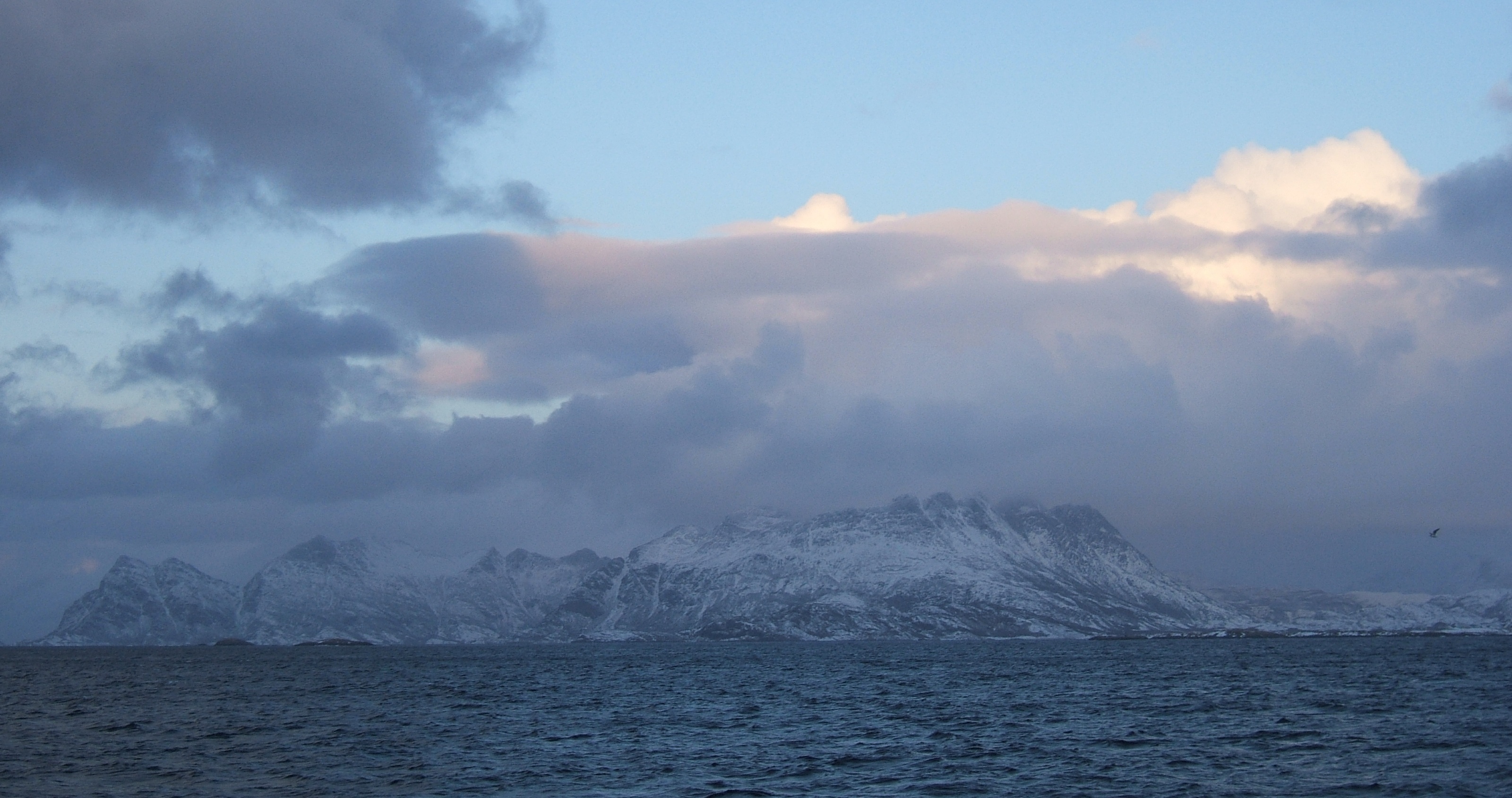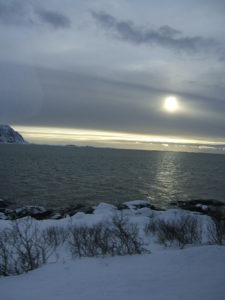 I have just returned from the most fantastic holiday travelling through Norway by train.  The snow covered scenery, frozen fjords, and the most amazing skies were so inspirational that it seems the right subject to finally start this blog with.
I am not used to seeing snow at such depths and over such vast landscapes, the way it envelopes everything. House roofs under two foot of snow peep out from behind vast drifts. Trees lose their definition, and small branches and grasses peep out at strange angles.
Initially the landscape appears a bleak grey and whit
e monotone, but as we slowly travelled through, subtle variations and tones began to show themselves. Rocks with rusts and copper pink, tree bark layered with rusts and bronzes, browns and silver. The fjords and skies were a myriad of greys with hints of pink and everything had the sparkle of sunlight, water and ice.
What I particularly enjoyed were the aspects of colour created in the landscape by man! All the houses are painted red, yellow ochre, blue or green and fit into the landscape well as these traditional colours originate from the local minerals and ores found within.
The more modern colours injected an element of fun such as the bright orange snow shovels and the plastic security fencing I
spotted half way up a mountain.
I have a piece of pure silk velvet that I bought many years ago, and have been loath to touch it because I didn't want to spoil its pristine loveliness.  Seeing all this snow has made me want to work on it, so I am setting myself a challenge.  I usually steer away from using subtle colour schemes as I find them extremely difficult to work
with. So I am going to use this Norway colour pallet and come out of my comfort zone by designing an embroidery that uses this piece of velvet.  It may take a while as I am in the middle of working on my "Waiting for Time and Tide" series based on ripples and erosion, but it will be nice to have a diversion.