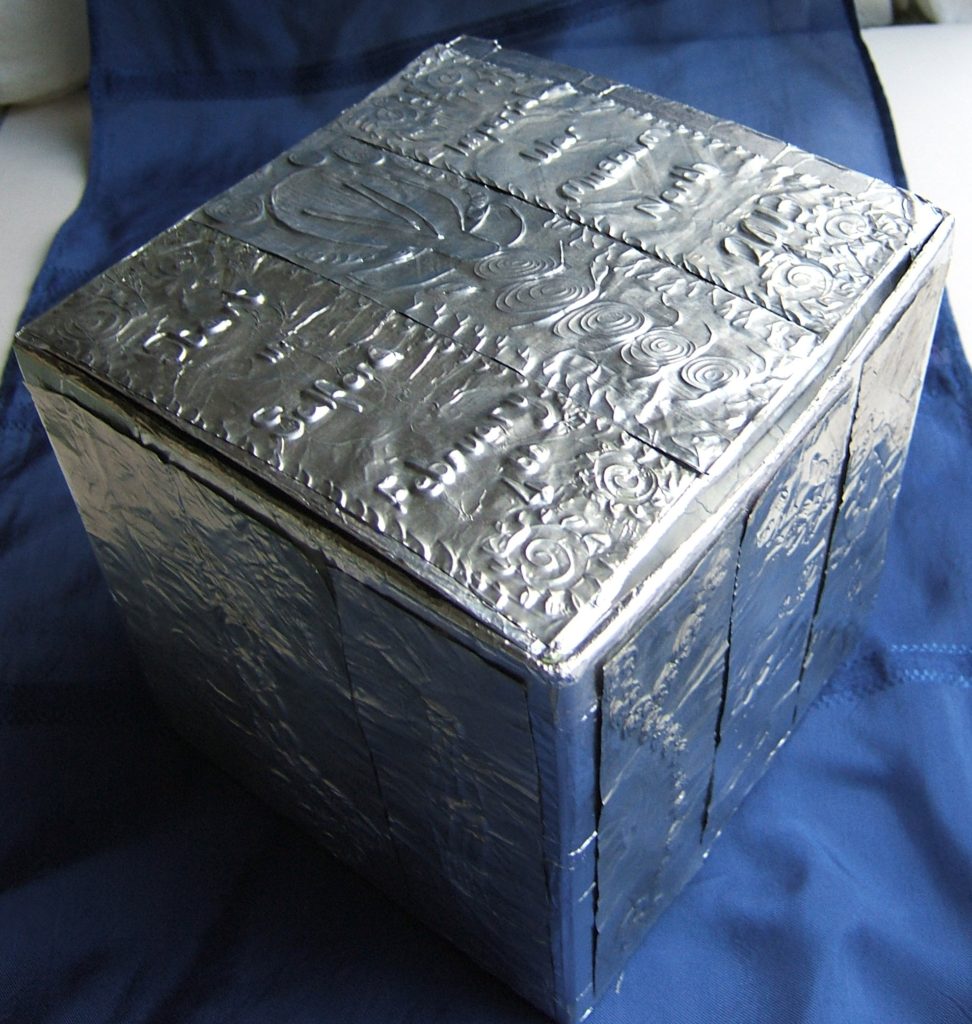 Although I'm discovering that being self-employed has its ups and downs, I haven't for a moment regretted my decision to give it a go and am thoroughly enjoying it.  One of the joys is being able to say yes to the unexpected, and phone calls that start "Are you doing anything tomorrow?" create a little frizzle of excitement.  So I said "yes" to Start in Salford, an arts organisation using creativity and art to promote wellbeing with people with or at risk of mental ill health, and ended up working on my dream project.
The Imperial War Museum North has secured funding as part of the Happy Museum Project to run a pilot on ways to engage with objects in their collection and also promoting wellbeing and sustainability.  They have linked to Start in Salford to look at using art as a means for people to engage with their collection, and Elaine at Start thought I would be the ideal person to facilitate it. In my practice I use personal objects and the memories and feelings they evoke, and I'm working on the Basque children stuff so have an interest in the consequences of war, which is what the IWM North is all about.  Did I run around the house shouting yippee after the call, well I just might have done!
So, the following day I went along to an event at the IWM North to learn about the Happy Museums Project and to participate in their piloting of ways to get involved with the objects.  The group of people were really diverse, from Museum curators through serving members of the forces, and volunteers to people who had donated items to the museum.  We handled objects in a study room and on the floor of the museum and discussed them in a variety of ways from describing them to asking questions and telling stories.
Following this event I went to see the Museum staff to choose objects from their handling collection to use in the art session. I had suggested we use objects that had positive human emotions and stories connected to them.  You can't eliminate death and fear from a war museum, but there are also objects that show love, caring, creativity, friendship, and overcoming hardship.  Eventually we picked some embroidered note cards from the first world war, a carved wooden lady made by a POW in Singapore, some prayer beads given to a soldier in Iraq by his interpreter, a child's tin hat made from a shell during WW2, a gift tin from WW1, a tea service made from shells used in Sarajevo and a liberty bell souvenir from VE day made from melted down shells.
Although my session was to be two hours, after including time to talk about the objects and time for consultants to do evaluation interviews I only had 40 minutes to work with people!!! I decided that in such a short space of time we needed to keep it simple and interesting and decided to make a treasure box using embossed aluminium panels (in layman's speak, biro drawing onto foil takeaway containers – fulfilling the sustainability brief too!)
The session was amazing.  The group engaged with the objects and asked really interesting questions.  They initially had 20 minutes to draw the objects, and then I asked them to select part of their drawing using a view finder and copy it onto the foil panel.  We then stuck the panels to the box, talking about an object we had kept ourselves because it reminded us of something.  I envisaged the box would look like a rather crude medieval reliquary when it was finished (we only had 40 minutes, after all) so I was amazed when it turned out looking so beautiful.  I particularly love the way it has captured the essence of all the objects.
There's a further evaluation with the group next week and I'm really looking forward to it.  This piece of work has moved my practice on considerably and I really hope it has fulfilled the expectations of the museum and Start.