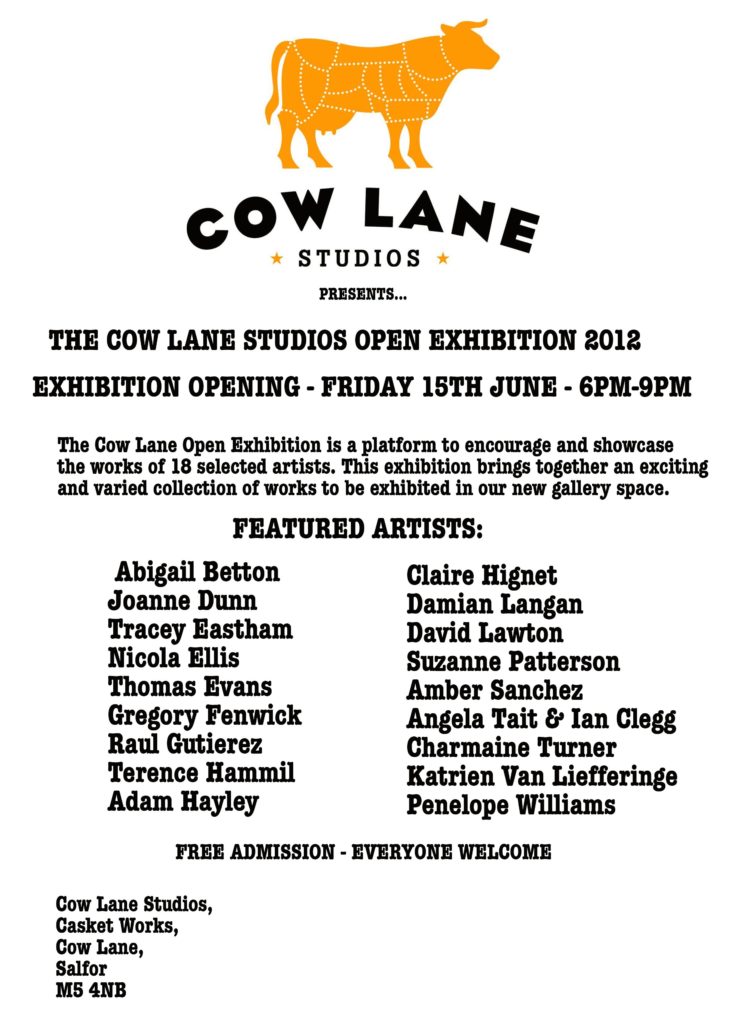 I had the most amazing night at the opening of the Cow Lane Studios Open Exhibition on Friday night.  I didn't win any of the prizes, but what I got from it was far more important and sustaining than any prize could be.
We arrived early, so the gallery was almost empty, and it was easy to see how well curated it was. The space itself was a form of artwork: an impeccable spatial collage of unique pieces put together in a truly pleasing way. And that was just my first impression!
As I started to look around, the quality of the work selected shone out – a beautiful display of outstanding contemporary art. Then it dawned on me (and this is the bit that is better than any prize) that my piece of work had been selected too!  I cannot explain how stunned I was when I realised that my work was holding its own amongst artwork of this quality.
I have been in a bit of a no-man's land creatively. At college, I had lots of crazy ideas that were passively discouraged because of the need to follow the syllabus and because of lack of time (it was a practical design/fashion course after all!), and I also have a sense that I stand more chance of earning a living by making contemporary craft products that people understand more easily. And, of course, an absolute lack of confidence in calling myself an artist.
Seeing my work placed in a contemporary art setting and how well it sat with the other pieces at the Cow Lane gallery has been a real revelation for me.  It was the only textile there, yet not one single person asked me how I had made it. They wanted to talk about the concept behind it and their understanding of it! What an eye opener.
So thank you Cow Lane Studios for selecting me…