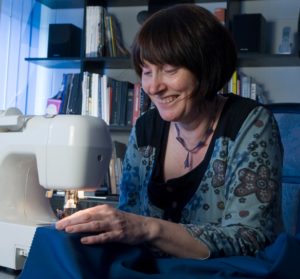 I am fascinated by the effect time has on memory. How memories start to fragment and merge with others. How, as we move through time and gather new experiences, our perception of our memories changes. I am particularly intrigued by the way we attach memory to objects and how we keep things that are broken, useless or were cherished by someone else to try and hold on to our memories and to stop them fragmenting any more.
Influenced by ripples, tidal pools and erosion I use embroidery and knit to create blankets, vessels and webs that wrap around and protect these memories, repairing the spaces between the fragments.
As a community artist an
d facilitator, I am skilled at using textiles, print and mixed media for group celebration and development, particularly in the field of diversity and Inclusion.
Recent and ongoing activities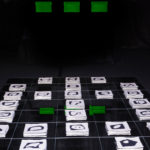 Secret and Sacred: Earlier this year I spent some time in the attic at Islington Mill on a "secret" residency. This resulted in an installation in their gallery in July where I created a shrine to abandoned art works. (Details here)
With a view to
creating an art piece I am still researching a group of Basque children who came to Salford as refugees from The Spanish Civil War in 1937 and lived in an orphanage just around the corner from me. I am currently seeking out local people who were children at the time and remember them. For more information on this project please see my blog posts on the subject.