I've not written a post since December, and I hadn't quite realised it was so long until I came to write this one. There's been a lot happening and I've been re-evaluating what I'm doing and where I'm going.  Since Christmas I've been working on a really interesting project involving glass plate negatives from the 1950's which I can't tell you a lot about until it goes live, probably some time next year. Suffice to say it's given me a little bit of stability income wise, so I've made the decision to use the remainder of the time to try and move my own artwork on. It's still very much a continuation of what I did at college and still very much in my comfort zone.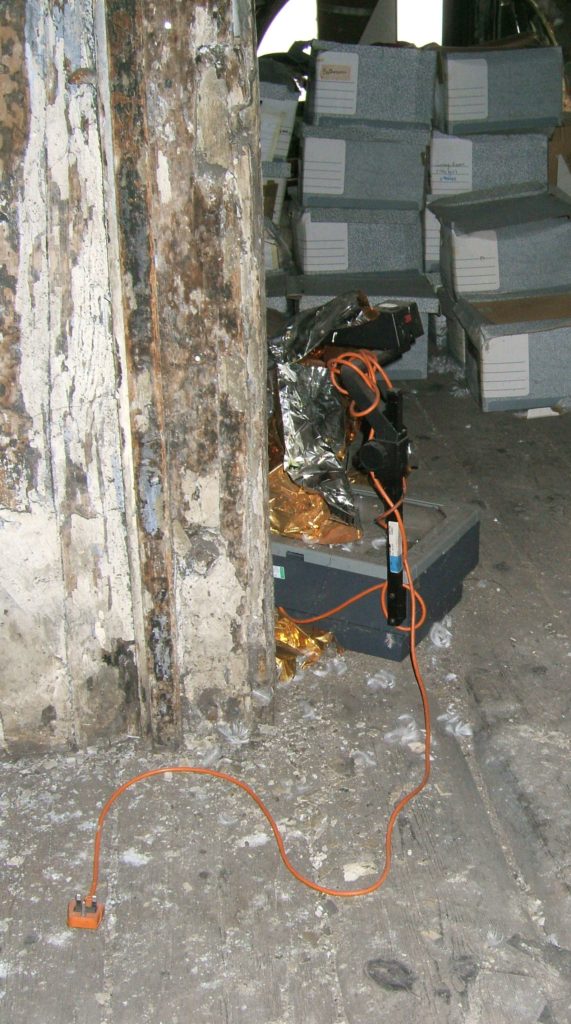 To this end I've been working in the beautiful space that is the attic at Islington Mill.  I've made some connections over the last year at the mill, and thought the attic would make an interesting place to work. All that peeling paint and eroded wood and all those items, artworks and memories hidden away, waiting to be cared for fits very much into the way I have been working.  Bumping into Bill and Maurice – the directors – in a coffee shop, I took the plunge and asked if it would be ok  for me to do some drawing up there,"Yes" they said "why not make it a residency?"… Gulp…
It's so true that if you don't ask you don't give people permission to say yes! I'm sure I read that in a book called "Unconditional Leadership" by David Robinson but I can't find the quote without reading the whole book again!  It's a fab book, so I'm happy to recommend it anyway
So I've been working in the attic since January on what I've been calling my "secret residency".  All alone in that vast space, a fantastic time for reflection. I had hoped to create an installation up there, but having had the most horrendous flu in February and taking a while to get my stride back, this is no longer possible due to renovation work planned up there.  So I'm going to be doing an installation in their gallery at the end of July instead.
In parallel to this I enrolled on a year long printmaking course at Hot Bed Press, and have been using my mill drawings and inspirations as the basis for prints. I can see that eventually my prints will become inspirations for my textiles and my textiles will become inspirations for my prints.
Looking at all the stuff I now have in my folder and having just read "Show your work" by Austin Kleon, I thought I'd put it all online through the blog. Firstly because I've found it really helpful to have things on the blog for me to look back on, either nostalgically or because it helps ideas to click, and secondly because I would be interested in other people's thoughts.
So for those lovely people who follow the blog, be aware that I will be making quite a few posts over the next couple of weeks, but I am intending them to be mainly visual with only a little bit of text.