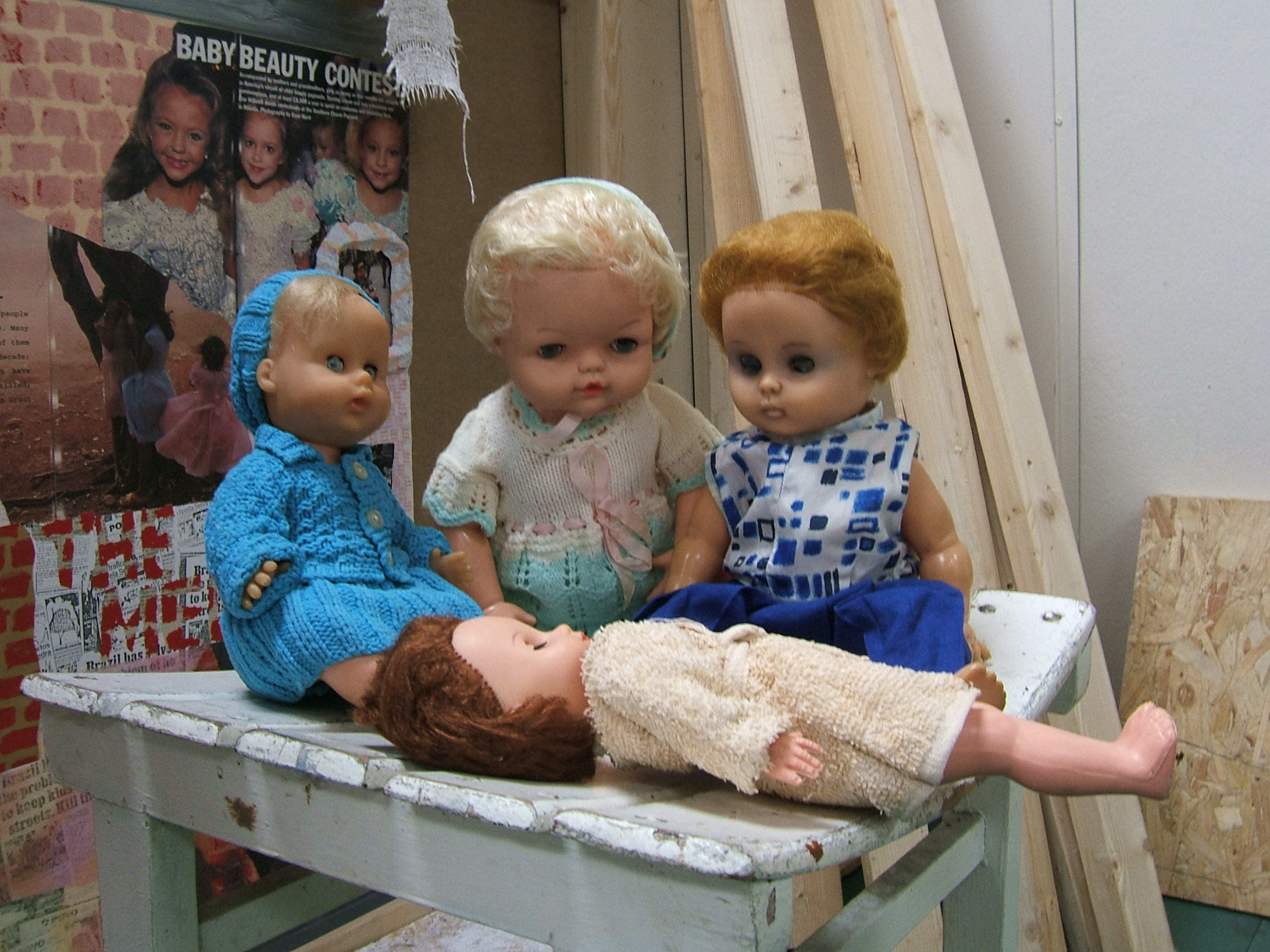 I'm not quite sure where I am going with this residency yet. I'm still exhausted from my "Secret and Sacred" installation and am only just beginning to get my head around it. A couple of decisions I have made is to try not to work in textile and to try a different approach to creativity, taking advantage of the space.
Up to now my work has been about transience, holding on to memory and the objects we use to fix memory to. In keeping with that theme, I'm starting to explore the boxes of my toys that have been following me around since they were turned out of the family loft 20+ years ago, which I haven't yet got around to sorting! I like the idea of bringing them into a warehouse, a place where things are kept for a while and then moved on.
I'm starting with my dolls and I am going to play with my conceptual side and see what happens.