For heritage weekend last month I was involved with two lovely organisations in Salford to create work for a project celebratings weddings from around the world at St.Clement's Church in Ordsall, Salford as part of their Heritage Weekend Open Event.
The event was organise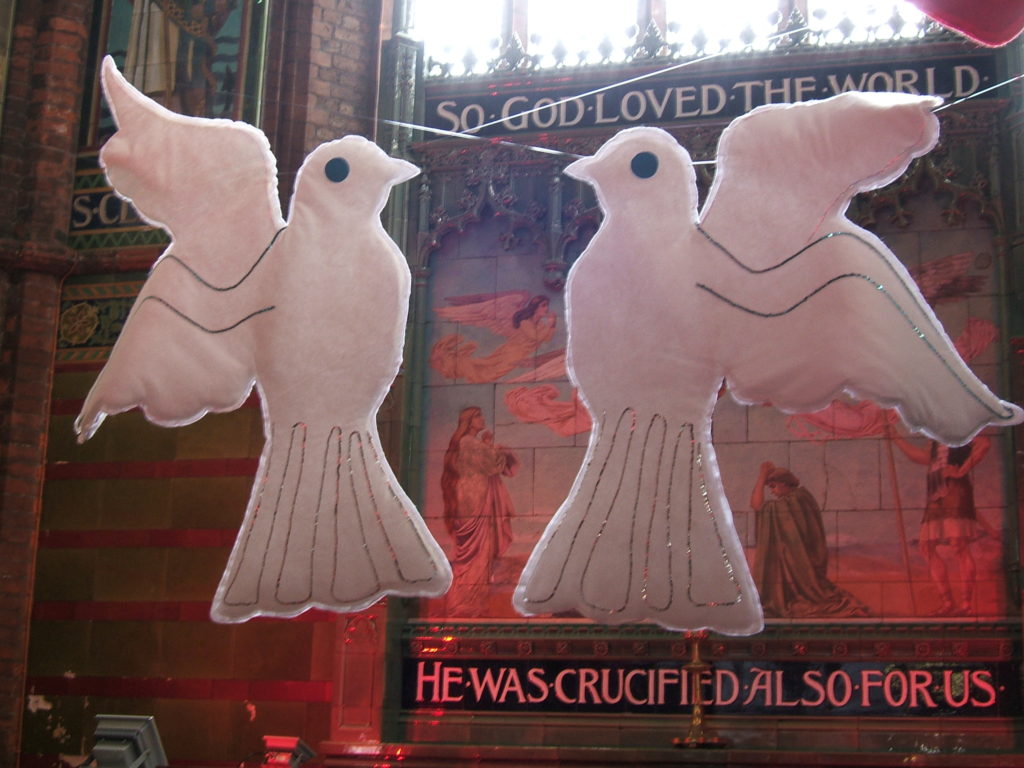 d by the Celebrating Diversity Group and involved groups with different heritages working together to create a celebration of weddings from their various cultures. I worked with Women in Stitches, based at St.Clement's Church. Using the theme of love we created lots of small padded hearts and doves to decorate the church with and also the centrepiece of the event which was the four giant hearts and two giant doves shown above and right.
I also worked with Ordsall Community Arts who were commissioned to make willow structures to carry in a parade that was to take place around the event. We decided to create a giant globe in four parts making the continents from wedding fabrics and colours from around the world. I made the crazy patchwork continents and Marie and Nargeesa, two other artists
involved in the project created the globe.
When we put the globe in situ in the church it looked amazing below the doves and it felt really significant. With all the unhappy and horrible events we are seeing on the news at the moment it was a real a celebration of peace and all that connects us in the world.